Program to Upskill Facilities Team
Volunteers of Sparsh - A Healing Touch, Pune Development Center's (DC) CSR club, launched a program to upskill members of the facilities team in the DC. The three-month long program included 10 weekends covered basic etiquette, greetings, speak-up sessions, table and office etiquette, and basic grammar in English through an 'activity-based learning' curriculum.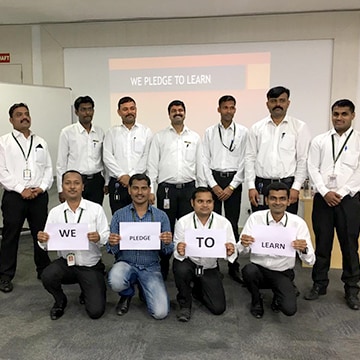 The program and teaching material were designed in-house by the volunteers and covered 30 people. Needless to say, it received a lot of praise from facilities managers as it had a great impact on the level of confidence of their staff and contributed positively to their effectiveness in their day-to-day work.