Tomorrow's careers start here
InStep, our global internship program

It is globally recognized today that diversity in talent is a key driver contributing to an organization's success. Our flagship initiative to attract diverse talent from across the globe to our campuses is InStep, our global internship program. InStep creates an eclectic talent mix and exemplifies our commitment to acquiring the best talent globally.
The program was instituted in 1999 under the guidance of N. R. Narayana Murthy and has grown over the years to become a robust program that recruits 120 interns every year from 100 universities and business schools across the globe. The program has reached more than 30 countries till date. The program, which is conducted mainly at our headquarters in Bangalore, India, runs throughout the year, and is thus flexible to academic calendars worldwide.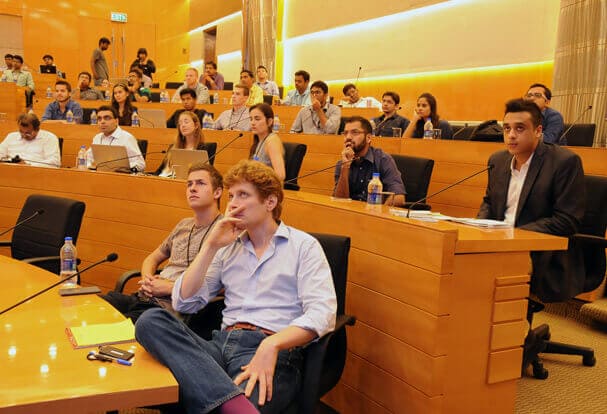 An experience like no other
InStep guarantees a challenging and wide-ranging internship experience, helping students find their niche, by offering a range of functional areas to choose from, such as Analytics, Banking, Big Data, Business Marketing, Mobile Analytics, Web Services and much more.
During the internship, relevant industry-oriented discussions and workshops help interns deepen their understanding of the company, the IT industry and India as an emerging economy. A major part of an intern's work day involves project work under the guidance of a Project Mentor. The interns are also required to make presentations, engage with stakeholders, cross-collaborate and research while working on their projects. The program has been successful in filing over 32 patents and 56 research papers for prestigious Indian and international forums so far.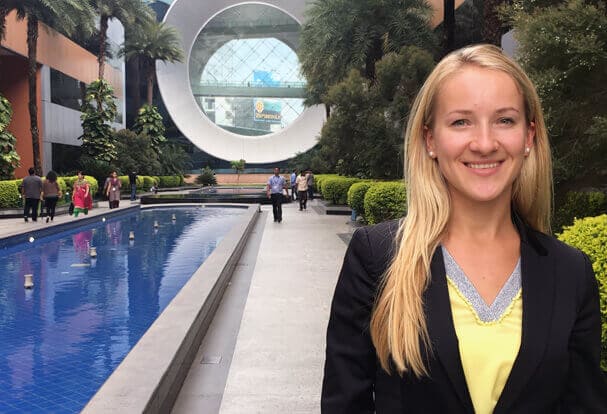 Proud to be an InStepper
I have had a fantastic experience as an InStepper in Infosys. After interning for eight weeks, I can say that InStep has set the bar pretty high for other internship programs to beat.
From the first day, I felt I was a part of the Infosys family, everyone was so friendly and welcoming! Furthermore, it has been an honor and a privilege to be part of an organization that has been noted amongst most innovative companies.
The dynamic and diverse culture of Infosys has allowed me to work and socialize with people from different teams. This opportunity also allowed me to use my knowledge in the field of Big Data and gain further insights by working on the subject that interests me the most.
Thanks to InStep, I also got a chance to take a five-day training and gain insights useful for the project and help advance my career in the IT industry.
Overall, I could not ask for a better internship experience than Instep. Thank you so much for giving me this opportunity!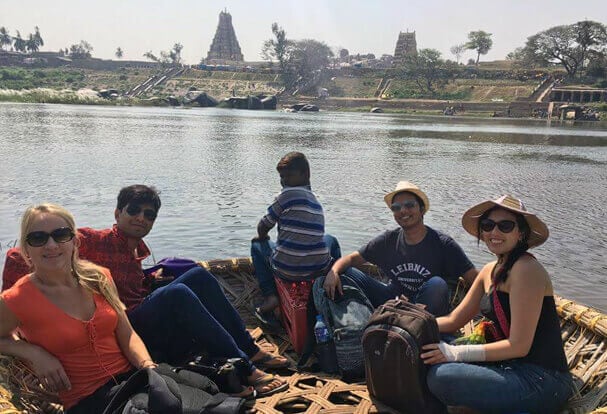 A place to learn, engage and enjoy
InStep interns, belonging to a wide variety of cultural backgrounds, participate in cultural workshops, and can opt for sessions on history, diverse business customs, etiquette and social norms. Besides a multicultural environment and cutting-edge research, InStep interns also gain diverse perspectives from a best-in-class talent pool.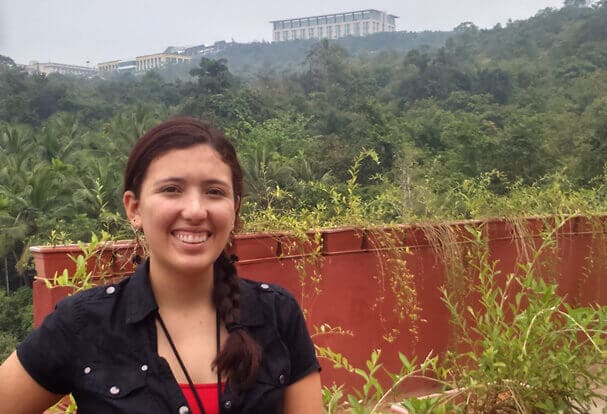 I got out of my comfort zone, and it was worth it
Why did you choose to join InStep?
The program offered me a perfect opportunity to groom my personal and professional aspirations. Personally, I have been interested in Indian culture for more than seven years now. InStep gave me a chance to visit the country and experience its vibrant culture. Professionally, the internship allowed me to apply the academic knowledge I had acquired during my masters degree studies.
How has your internship experience with Infosys been, both professionally and personally?
The experience has been positive and enriching in every aspect. The training here helped me to widen my knowledge and acquire new skills through real-time work experience. Personally, coming to India was a dream come true. I met amazing people, visited beautiful and inspiring places, and learned about the diversity in culture.
What are the main takeaways from the program for you?
It is always good to go out of your comfort zone. Go abroad, meet new people, open your mind and widen your knowledge!
At the end of the program, the interns have a significant list of accomplishments to add to their résumé and get an edge over other candidates in their respective fields. While the interns gain valuable hands-on experience in collaboration, strategy and leadership that make them industry-ready, InStep also gives us the opportunity to showcase our business leadership globally.
InStep clearly shows how an internship programme can be structured for marketing an organization at a global level and showcasing its uniqueness for client and future employees.
Article in Business Strategy Review, London Business School