HALE and healthy
Our health and wellness program for employees

Our employees are our most valuable assets, and as an organization committed to ensuring their well-being, we have put in place a comprehensive program to address concerns about employee health and the impact of work stress on our employees and their families.
The goal of the Health Assessment and Lifestyle Enrichment (HALE) initiative at Infosys is to optimize the triad of employee health, quality of life and work environment, leading to a rise in employee productivity and morale, which in turn would sharpen the company's competitive edge in the marketplace.
Here are the main activities that come within the ambit of our HALE program:
Being a technology company, we use new technology to provide healthy options and lifestyle tips to our employees.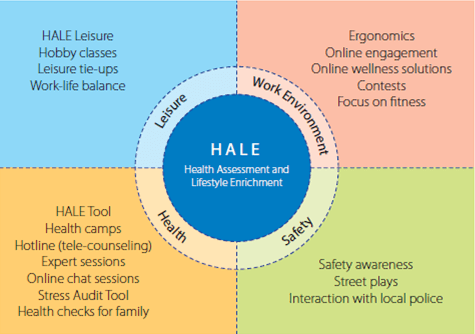 HALE Hotline
This 24/7 facility provides employees facing psychological problems instant access to a trained professional. It has helped several cases to be addressed before they could get worse.
InfyTV shows
In order to make its sessions more accessible to all employees across India, HALE creates videos that are played on InfyTV, our in-house television channel. The subjects range from health, safety, wellness and leisure to talks with health experts, fitness capsules, and hobby classes.
InfyRadio
Now we also have an in-house radio platform (InfyRadio), and use it actively to promote HALE and its activities. Our radio shows have featured chats with doctors, health tips and information about HALE events.
HALE survey
To make HALE initiatives more relevant to our employees, the team conducted a survey, and the results were extremely encouraging. We also incorporated some of the feedback and suggestions in our annual HALE calendar.
InfyFit
An app built for Infoscions which will engage them on health and fitness related topics through interesting trackers, tools and challenges. This app is currently in its pilot phase.
Blink O Wink App
A desktop app that is a favourite among Infoscions. The Blink O Wink mascot functions as a pop-up with a message asking Infoscions to take a break, stretch, drink some water and relax at frequent intervals.
Online wellness
HALE has partnered with Chi Health to provide online wellness solutions for Infoscions. A dedicated website has been created to serve as a one-stop shop for extensive information on health and well-being. The methodology of using customized and innovative online and onsite initiatives ensures high engagement and participation levels. The website boasts of over 15 different tools and trackers, around 2,000 articles, live chats with dieticians and a comprehensive health risk assessment (HRA) tool.
Impact
The intangible benefits of HALE are many. Counseling services provided by HALE have prevented potential suicides, emotional breakdowns and helped to mitigate personal crises such as marital discord. The health check-ups have given early indications of serious medical problems for some employees and the opportunity to access best-in-class medical and wellness facilities within the campus. Regular sessions with experts have improved medical awareness and access to information. Leisure activity workshops have encouraged employees to take up hobbies.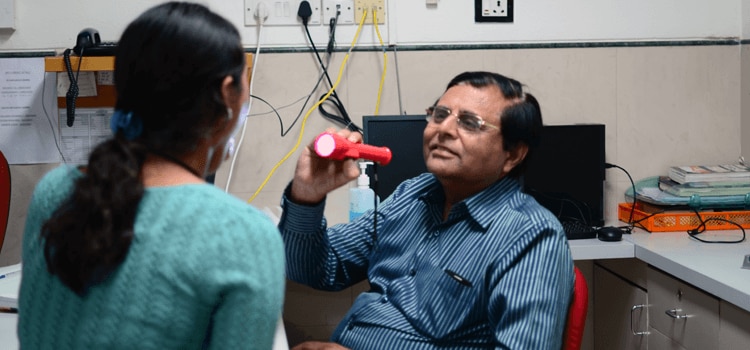 Annual medical check-up, Bangalore campus. Employees can choose from a range of tests and consultations ones that best suit their requirements.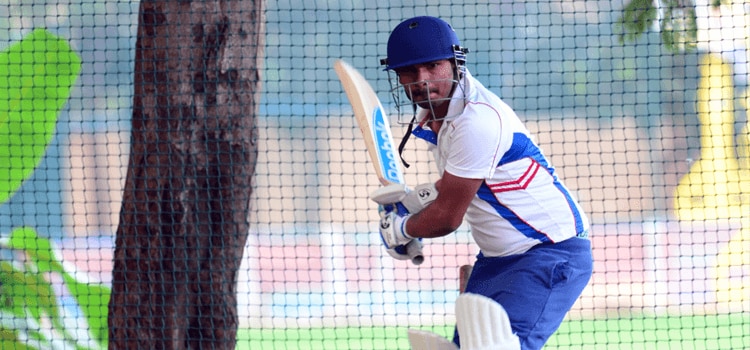 Cricket net practice, Bangalore campus. Each of our campuses has its own cricket team that takes part in inter-corporate tournaments round the year.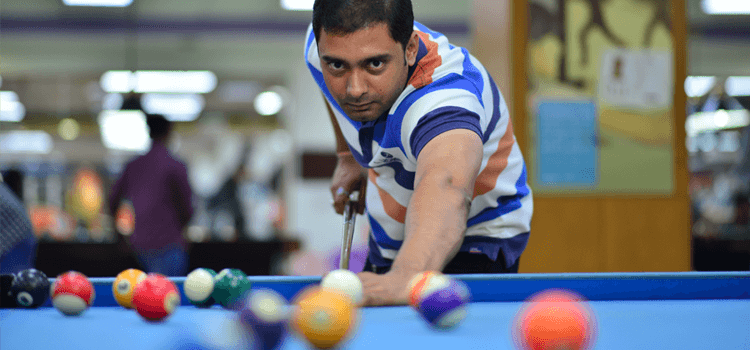 For many of our employees, a game of pool is the perfect way to unwind after a hard day's work.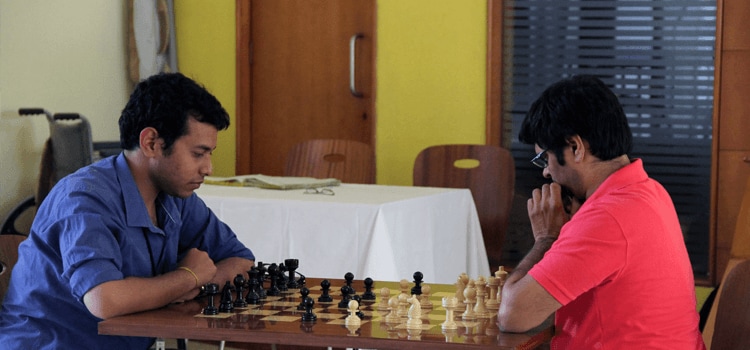 Some prefer mindsports like chess.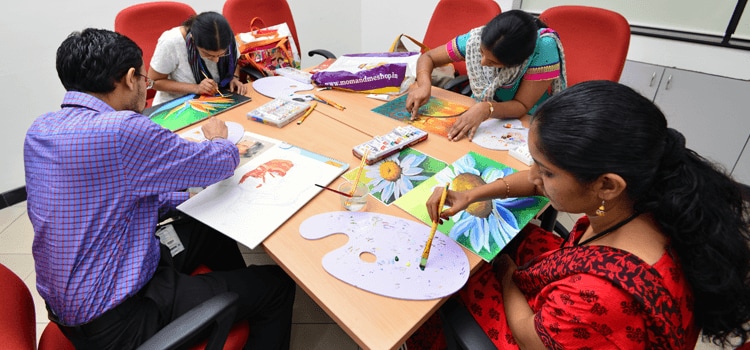 A painting class underway in our Bangalore campus. Painting is one of the hobbies for which classes are offered under the HALE Hobbies program.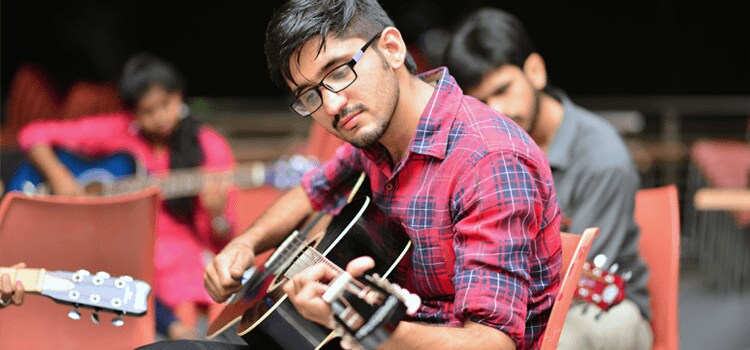 Enthusiastic employees at our Bangalore campus getting beginners' lessons in guitar, yet another hobby facilitated by the HALE Hobbies program.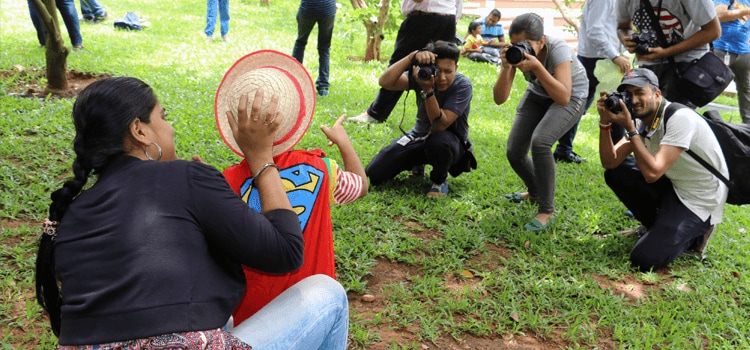 Budding photographers hone their skills at the Petit Infoscion Day, 2016, Bangalore campus.
One of the most important problems that HALE seeks to address is one of 'presenteesim', or the real and potential loss of productivity from unhealthy employees attending work with a variety of medical complaints, from hypertension to arthritis to depression.
Our efforts have resulted in a significant increase in our employee engagement scores. The other areas in which the impact of HALE has been felt are as follows:
Increased employee retention, as a result of the sense of belonging created by HALE activities.
Productivity improvement, an indirect benefit of looking after the mental and physical health of employees.
Integration through greater emotional connect as a result of the HALE sessions and other group activities.
Business growth, facilitated by a healthy and engaged employee force.