Celebrating Karnataka Statehood with art
Sirigandha, the cultural team at Infosys Bangalore Development Center built a 28 feet model of Kannada Theru or Chariot to commemorate Karnataka Rajyotsava or Statehood.
The model was built of scrap paper over a period of three weeks, by a group of 30 volunteers. A host of materials were used to construct the model including discarded packaging wood, cardboard boxes, old newspapers, discarded mineral water bottles, hose pipes and more. The magnificent model was painted with creativity, passion, and enthusiasm.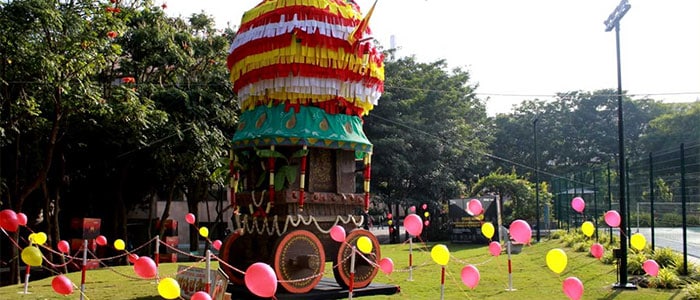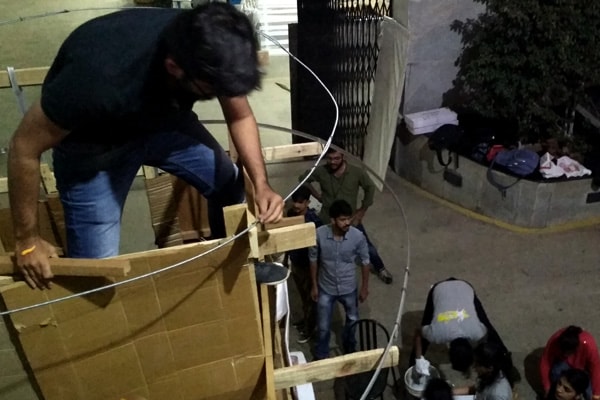 1 of 12 photos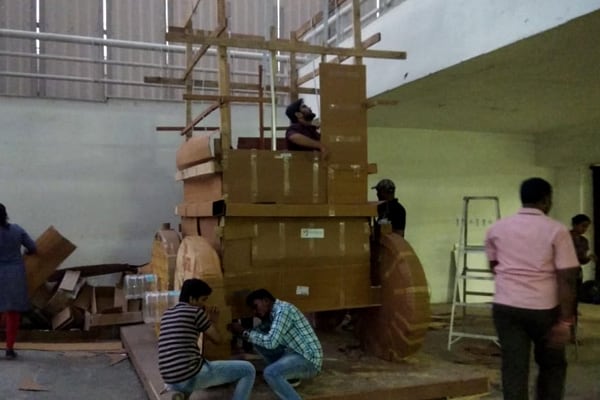 2 of 12 photos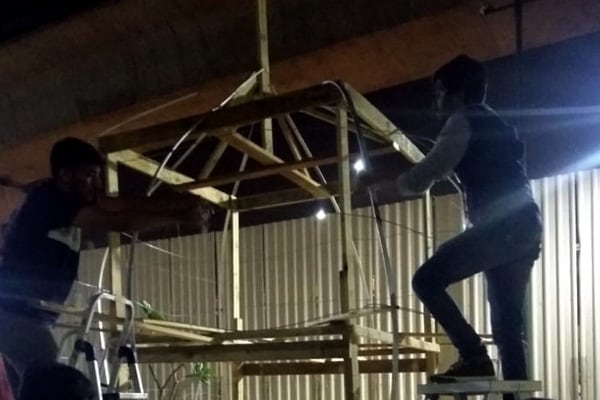 3 of 12 photos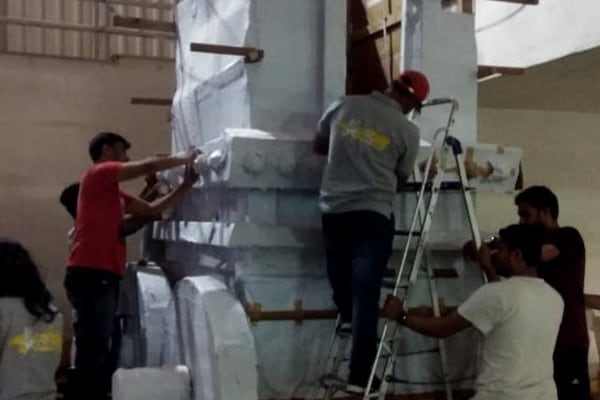 4 of 12 photos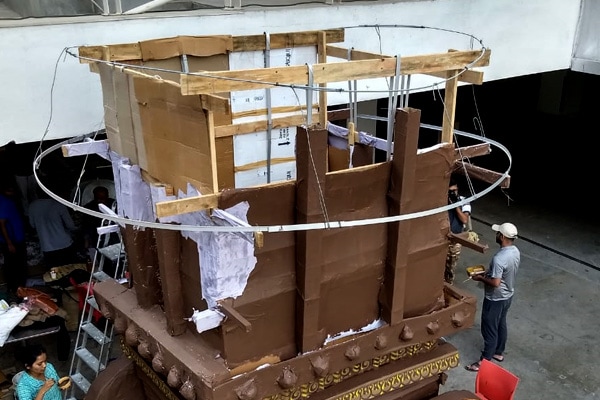 5 of 12 photos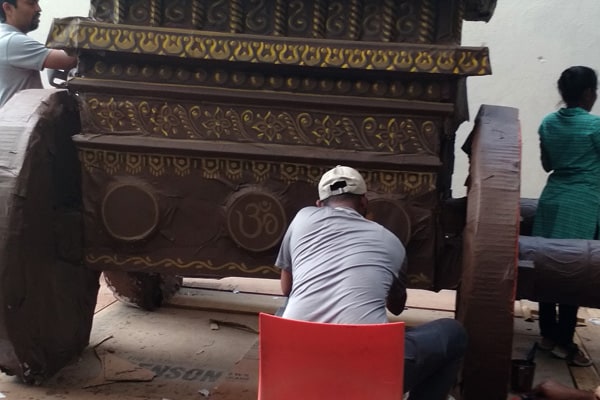 6 of 12 photos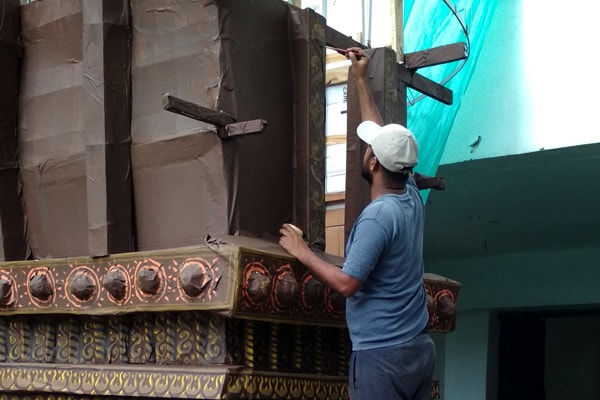 7 of 12 photos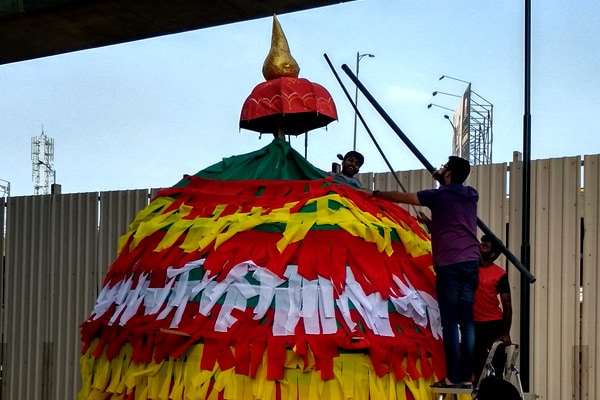 8 of 12 photos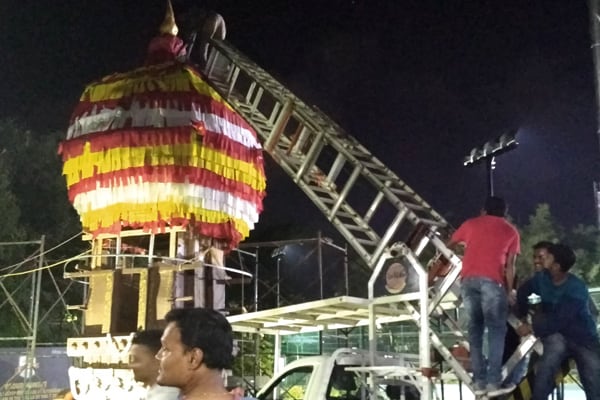 9 of 12 photos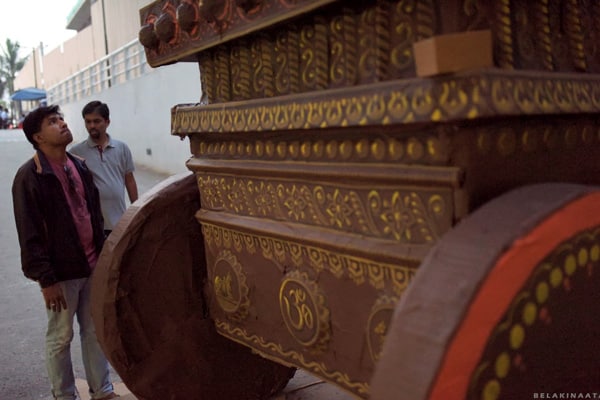 10 of 12 photos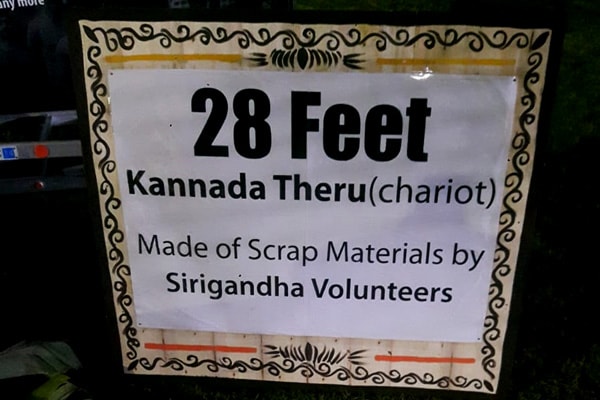 11 of 12 photos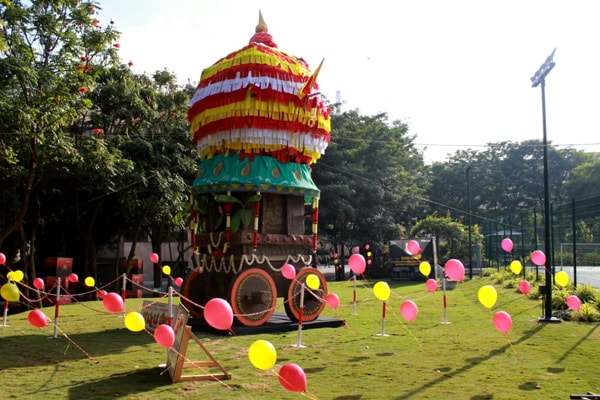 12 of 12 photos