Fueling India's socio-economic progress: The India Post story

Unequal development is a problem facing most developing economies. With rapid industrialization and urbanization, our cities thrive, but our small towns and villages get left behind. At Infosys, we believe in closing the gap in whatever way we can, and seek projects which would give us an opportunity to facilitate inclusive development. When we partnered with India Post, we got one such opportunity – to touch the lives of people in the remotest corners in India, and to actively participate in nation building.
India Post, also known as the Department of Posts (DoP), is the backbone of India's communication system. With 1,55,015 post offices across the country, India Post has the most widely distributed postal network in the world.
In addition to providing essential services, India Post also provides savings banking and insurance programs.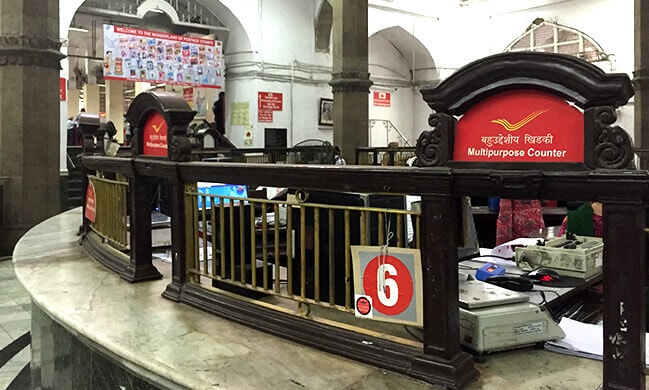 Banking on 'IT' for financial inclusion
While India Post has the advantage of reaching out to India's citizens in the most remote areas with its postal service, providing on-demand and ubiquitous financial services was still a challenge. Infosys was selected to partner India Post in its IT transformation journey. The goal was to use the advances in digital technology to achieve financial inclusion.
As part of the project, we are working on an integrated deployment, which includes designing, building, supplying, installing, and commissioning hardware (servers, storage, and networking) and software for India Post.
The project is collaboratively driving innovation while fundamentally integrating disparate businesses to deliver a broad set of benefits. Our Finacle Core Banking Solution (CBS) is being implemented across India, covering all the post offices, dismantling the rural-urban divide for customers in using financial services seamlessly.
Scale of operations
Linking 155,015 post offices
IT support for managing over 300 million account records
Linking 1,000 ATMs across tier-2 and tier-3 cities
Connecting 125,000 rural locations
We are also working on creating a Service Delivery Platform (SDP) which will be a central system for deploying all the handheld device applications to be used by India Post. Through this technology enablement, India Post will move towards developing applications for the distribution of social benefits.
The solution is being rolled out in thousands of rural locations, and will be a multi-year managed contract, spanning services application support and infrastructure operations. Our IPs, including mConnect, TruSync, and Finacle Inclusion, are being used to build the solution. This brings globally proven solutions and infrastructure components to every India Post customer, cutting social hierarchy right in the middle.
Future proofing - ensuring insurance
The culture of insuring life and property has traditionally been missing in India's small city and rural milieu. Convinced that insurance shouldn't be a luxury but a service within reach for all, we joined hands with India Post to transform the operations and delivery of the Postal Life Insurance (PLI) and Rural Postal Life Insurance (Rural PLI) schemes.
Our McCamish-based IT solution will enable the PLI and Rural PLI customers to pay their premium at any post office counter across the country, make premium payments and check their insurance accounts online, and take maturity and loan payment from any Post office.
The Core Insurance Solution will be rolled out across India and will integrate hundreds of insurance processing centers for faster claim settlement and after sales service. On completion, this will be one of the largest solutions of its kind across the globe.
Benefits for all
Anytime Anywhere Banking and Insurance – through branch, ATM, Mobile, and Internet
25,448 Post Offices live, 506 mil CBS accounts migrated, and deposits worth $52 billion
14,682,363 policies migrated so far
80,016 offices live on McCamish