Infosys Positioned as a Leader in the ISG Provider Lens™ Mainframe Modernization Services & Solutions U.S. 2021 Report
ISG, a leading global technology research and advisory firm has positioned Infosys as a leader in the ISG Provider Lens™ Mainframe Services & Solutions U.S. 2021 report. ISG evaluated 47 vendors and service providers in this report across five quadrants - Mainframe Modernization Services, Mainframe Transformation Services, MFaaS – Mainframe as a Service, Mainframe Operations, and Mainframe Modernization Software.
Infosys has been positioned as a Leader in every category that it was evaluated in, namely Mainframe Modernization Services, Mainframe Transformation Services, and Mainframe Operations. In the report ISG mentions, Infosys has many clients in the U.S. and a large resource pool globally to successfully support bold mainframe modernization programs. Infosys' toolset can cover all legacy and new technologies to accommodate all clients' requirements.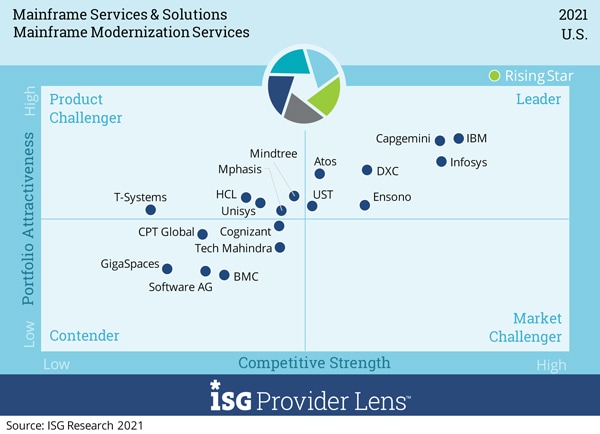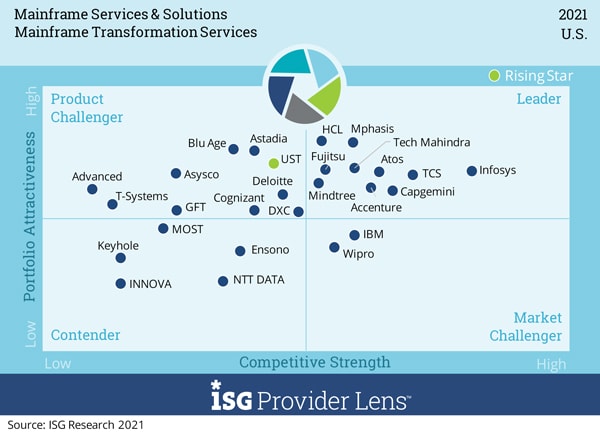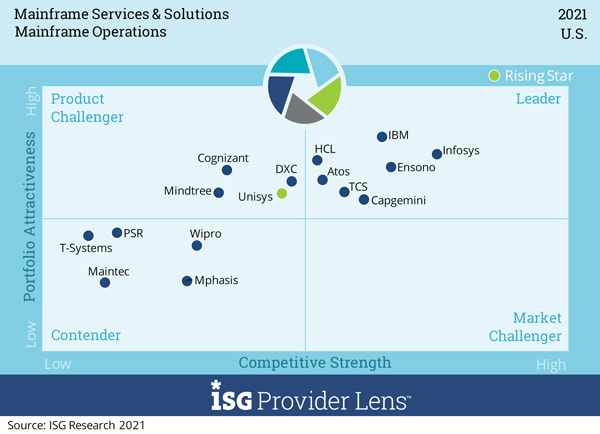 Key highlights from the report:
Infosys excels in mainframe modernization services and solutions, leveraging its proprietary methodology, supported by a vast partner ecosystem and robust delivery organization.
Infosys offers a modernization framework (A.R.T.) to Accelerate cost savings in legacy systems, renew applications to make them digital ready, and Transform to next-gen application architecture framework. This framework covers all clients' needs to transform their mainframes with proprietary and partner tools.
Infosys has a strong set of tools and IPs such as Infosys Modernization Suite, Infosys Live Enterprise Application Management Platform (LEAP), iLEAD, Infosys SMF Log Analyzer, Infosys Business Rules Extractor to accelerate the mainframe modernization journey for the enterprises.
Infosys has more than 30 years of mainframe services and 10 years of mainframe modernization experience. Its center of excellence comprises mainframe architects and experts who have participated in large and complex engagements, enabling them to identify and share best-in-class solutions.
Infosys' extensive partner ecosystem enables it to cater to all clients' particular needs associated with programming languages, databases and platforms such as legacy Z, AS/400, Unisys and others. Leading cloud providers such as Amazon, Microsoft and Google have selected Infosys as a top partner for mainframe migrations.
Infosys has a large offshore operation to reduce clients' risk of COBOL skills shortage.
To know more about Infosys Mainframe Modernization Services, please visit here.