Infosys Positioned as a Leader in the ISG Provider Lens™ Mainframes - Services and Solutions U.S. & Europe 2022 Reports
---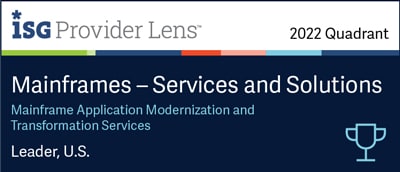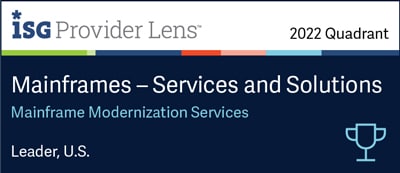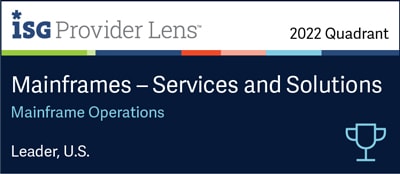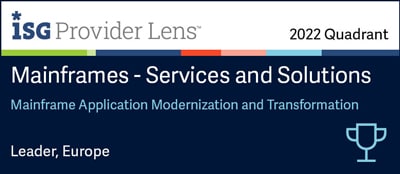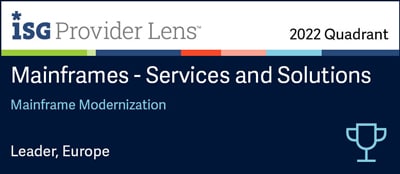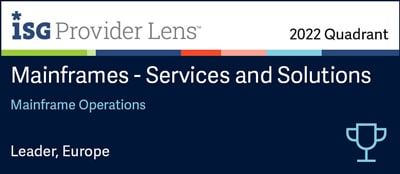 ISG, a leading global technology research and advisory firm has positioned Infosys as a Leader in the ISG Provider Lens™ Mainframes - Services and Solutions U.S. & Europe 2022 reports. ISG evaluated 45 vendors and service providers in these reports across five categories - Mainframe Modernization Services, Mainframe Application Modernization and Transformation Services, Mainframe as a Service (MFaaS), Mainframe Operations, and Mainframe Application Modernization Software.
Infosys has been positioned as a Leader in every category that it was evaluated in, namely Mainframe Modernization Services, Mainframe Operations, and Mainframe Application Modernization & Transformation Services. In these reports ISG mentions, Infosys has large mainframe operations in the U.S., shows a strong growth in the European mainframe application modernization market and offers a global delivery capacity to drive comprehensive modernization programs. Infosys Modernization Suite and Infosys Live Enterprise Application Management Platform act as a force multiplier for cloud-powered enterprise transformation. Infosys Live Enterprise Application Modernization Platform.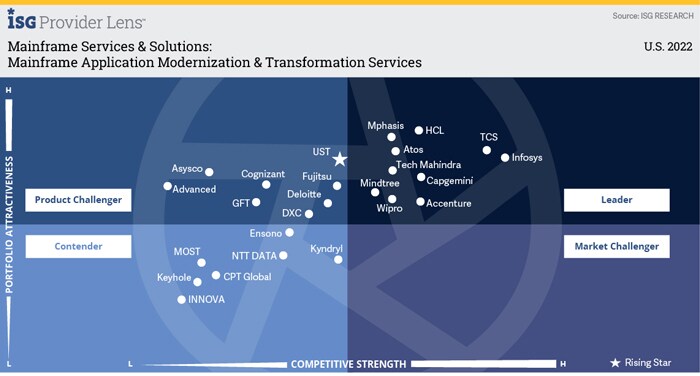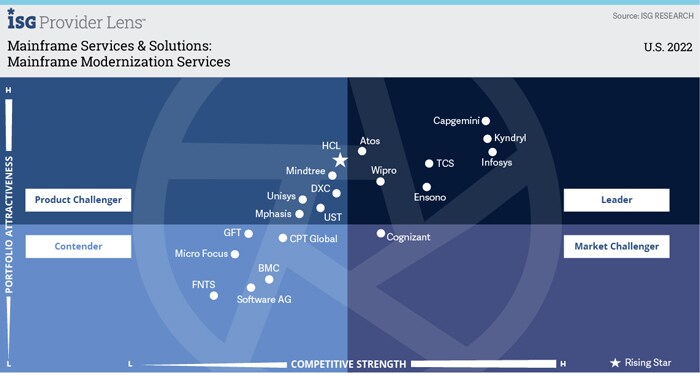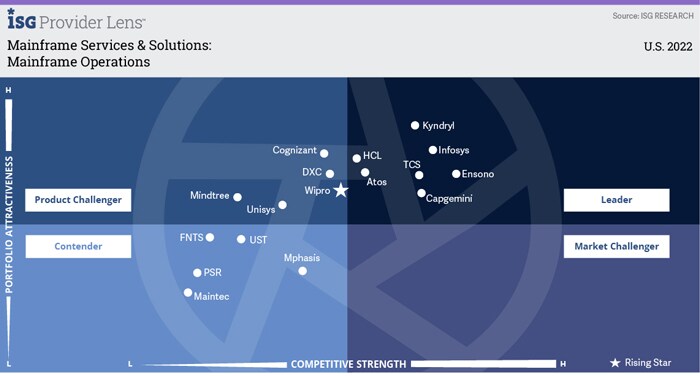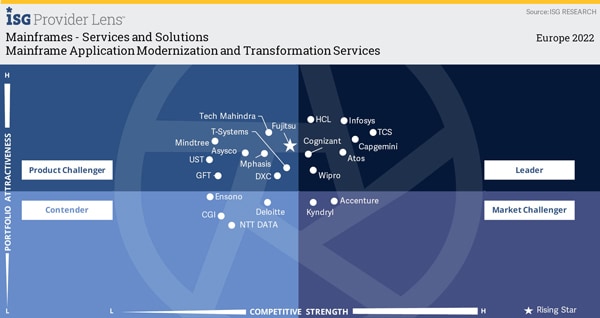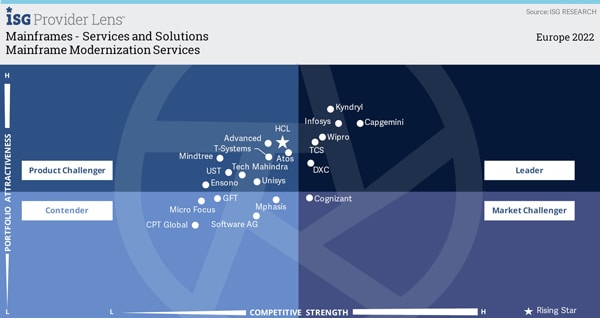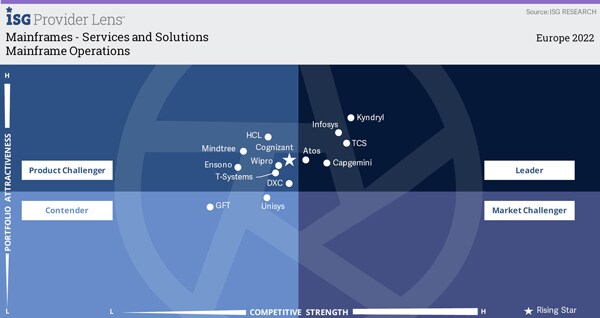 Key highlights from the reports :
Infosys excels in mainframe modernization services and solutions, leveraging its proprietary methodology, supported by a vast partner ecosystem and robust delivery organization.
Infosys offers a comprehensive modernization plan with its Infosys Modernization Suite and a three-year phased modernization program.
Infosys Zero Disruption Modernization delivers business value with a data-first approach.
Infosys' ability to retain and attract new talent and its broader COBOL workforces display its ability to handle large-scale transformations.
Infosys has extensive delivery expertise with more than 30 years of mainframe services and 10 years of mainframe modernization experience.
Infosys Modernization Suite, part of Infosys Cobalt, a single platform for the end-to-end application modernization needs on cloud, including a cloud native development platform, database and technology migration and other functionalities.
Infosys' comprehensive A.R.T framework accelerates cost savings and brings agility to mainframes.
Infosys displays investment for continuity with its dedicated mainframe modernization center of excellence.
Infosys relies on its long experience in delivering mainframe operations offering a large pool of mainframe experts.
Infosys leverages its Live Enterprise Application Management Platform thus enhancing automation and AI-led decision making.
Infosys' scalable services covers all mainframe technologies, thus ensuring business continuity.
Click here to access the U.S. report.
Click here to access the Europe report.
To know more about Infosys Mainframe Modernization Services, please visit here.