Exclusive interview with Alok Uniyal on leveraging Cloud DevOps to drive digital optimization and maximizing cloud benefits

Alok Uniyal, Vice President & Head – Process Consulting, Infosys
Alok leads the IT Process Consulting Practice at Infosys. He is also driving the Agile & DevOps Transformation at Infosys. As a seasoned IT Professional with rich experience in IT Consulting & Transformation, Alok specializes in helping organizations embrace New Ways of Working, leveraging Lean, Agile, DevOps, and Design Thinking - toward greater Business Agility & Resilience - translating to faster and better business outcomes. Over his 25 years of career, Alok has consulted many large corporations, globally.
CXOtoday, a leading resource on IT trends, and developments for C-suites, has engaged in an exclusive media interview with Alok Uniyal for insights on Cloud DevOps and how the practice if leveraged successfully can ensure maximum cloud benefits and digital optimization, and thus, accelerate enterprise value stream.
Read the full article to explore answers to the pertinent questions like –
What are the key benefits of driving innovation and agility through Cloud DevOps?
How can organizations explore the cost reduction potential of CloudOps to maximize their return on investment (ROI)?
What are the key factors organizations should consider when adopting Cloud DevOps?
How can organizations measure the success and impact of their Cloud DevOps initiatives?
How is Infosys leveraging cloud technology to optimize digital infrastructure?
What are the success stories or case studies where organizations have achieved significant benefits through Infosys Cloud DevOps?
How is Infosys implementing DevOps across all technologies and contributing to accelerating an organization's value stream?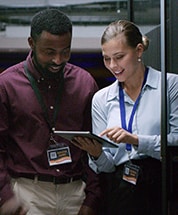 Article
Exclusive interview with Alok Uniyal on leveraging Cloud DevOps to drive digital optimization and maximizing cloud benefits