Infosys named a 'Leader' in NelsonHall's NEAT report on SAP ERP Cloud Migration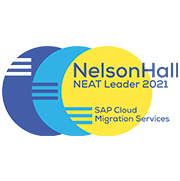 NelsonHall published its NEAT (NelsonHall Vendor Evaluation and Assessment) report on SAP ERP Cloud Migration: Modernizing the Enterprise. The report examines how vendors are evolving their offerings as the market for SAP ERP cloud migration services matures. SAP ERP cloud migration services include:
Legacy SAP ERP Cloud Migration
SAP S/4HANA Cloud Adoption
The report has recognized Infosys as a 'Leader' and scored highly on both 'ability to deliver immediate benefit' and 'ability to meet future client requirements' axis.
The report has recognized Infosys' strengths including –
Strategic perspective on the value of cloud migration
Organization-wide cloud focus through Cobalt
Strong and extensive hyperscale partnership network
Broad portfolio of assets and accelerators as some of the key strengths
NelsonHall has acknowledged our unique approach when it comes to SAP transformation, remarking that Infosys uses a different lens compared to the competition. Rather than viewing SAP cloud migration as an extension of SAP services or transforming the ERP to reduce costs and improve performance, Infosys looks at SAP cloud migration as a single workstream within the broader enterprise transformation achieved through cloud adoption. S/4HANA becomes a foundational pillar of emerging capabilities such as improved analytics and the application of artificial intelligence, machine learning (AI/ML) and Internet of Things (IoT) to build an intelligent enterprise.
"Investing in building its broad cloud capabilities with its Cobalt initiative, maturing its SAP migration assets and continuing to evolve its Catalyst offerings positions Infosys to drive its client's ERP transformation and realize business objectives." - David McIntire, IT Services Research Director
Click here to download the report.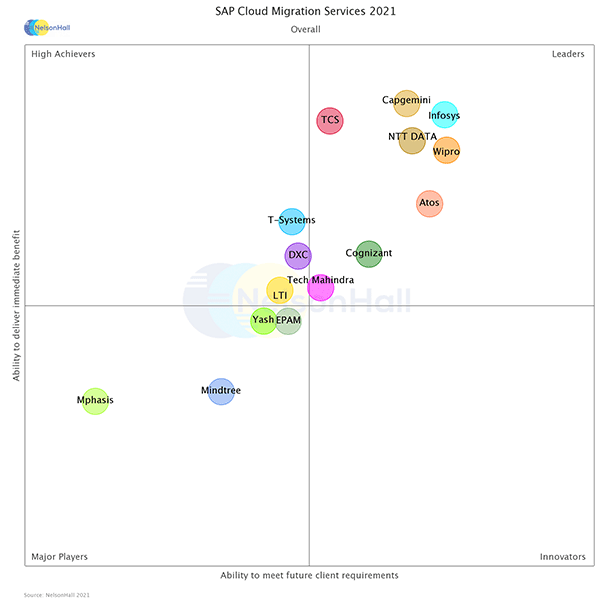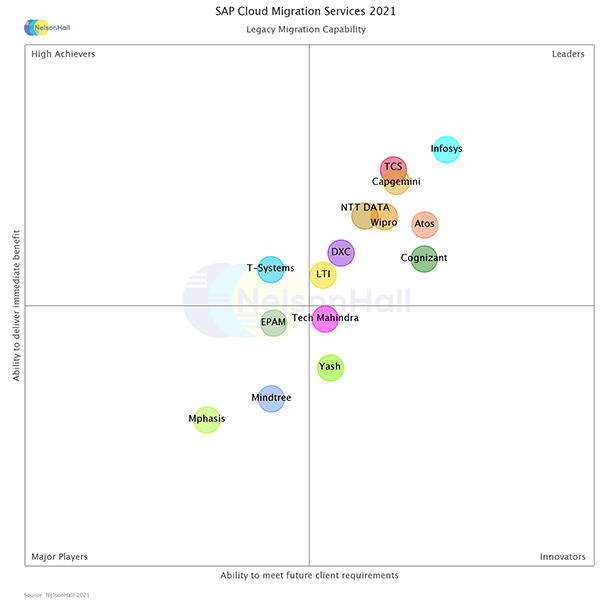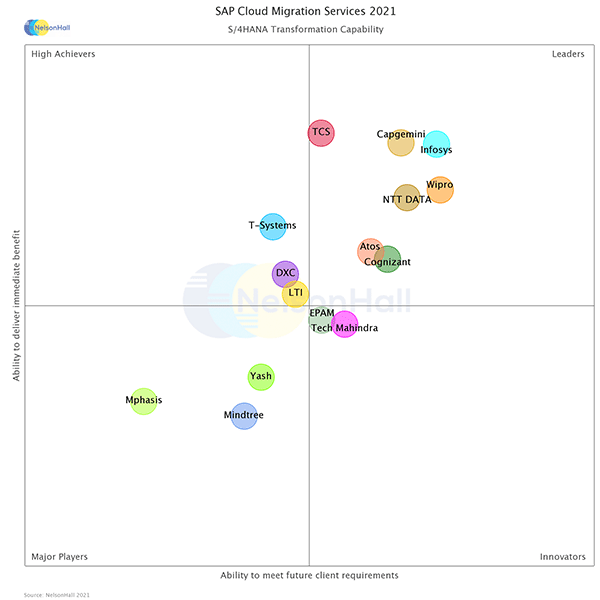 Related reading