Infosys, an AWS Financial Competency Partner, creating transformation solutions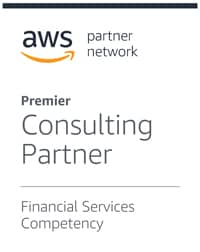 Infosys financial services helps clients across geographies in the consumer banking, commercial banks, capital markets, cards and payments, risk, and compliance space.
Infosys along with AWS has provided transformation solutions to our clients to meet the business objectives such as superior customer experience and agility.
Infosys leverages Cobalt – A set of services, solutions, and platforms for enterprises to build new cloud-first capabilities and accelerate adoption to the cloud. Infosys offers purpose-built solutions for financial enterprises for their transformation journey.
Our AWS offerings include -
Cloud Transformation Services including Application Portfolio assessment, Public Cloud Migration of Banking and Regulatory systems, Cloud Operations, Cloud Native Development, Cloud Data Migration, Container Orchestration, Data Center consolidation, Cloud DevSecOps and Platform Engineering
Infosys Transactional Reconciliation System to enable financial institutions to automate and centralize reconciliation across various silos to one single platform.
Infosys leverages Anti Financial Crime and screening service solutions leveraging NICE Actimize that empowers clients with compliance process and decision strategy insights while helping them to accelerate cloud adoption.
Infosys Banking API Platform accelerates the API-fication of any bank by providing 1200+ out-of-the-box banking API endpoints that are deployable on AWS or on-premises.
Core Banking through Finacle Suite of Banking Solutions Cloud can enable banks of all sizes, across the globe, to run enterprise-class banking solutions such as Finacle Core, Mobile, Online Banking and Finacle Omnichannel Hub on the AWS Cloud. Finacle is an industry-leading universal banking solution addressing core banking, mobile banking, CRM payments, treasury, origination and many more areas across banks in 94 countries, serving 848 million customers.
To know more about how you can benefit from the Infosys AWS partnership, refer to the FS AWS Industry e-book. Click here to learn more about our AWS offerings.
View the infographic to know more about the Infosys-AWS partnership
Related Reading
Infosys Cobalt for FS – Accelerating Banks' Enterprise Journeys to the Cloud
Infosys AWS joint event: Enabling resilience with cloud data and analytics featuring TSB
Securing Microservices on AWS – A guide for FS Firms
Petabyte-scale data management for cloud banking
Success Stories
Case study
Big Data platform implementation on AWS for Norway's largest bank DNB ASA
Case study
A large investment management organization automates and optimizes data validation using AWS Cloud Native Solution and Infosys Automation Framework