Infosys ranked Winner in HFS Energy Transition Services, 2022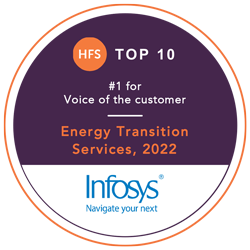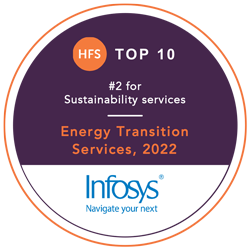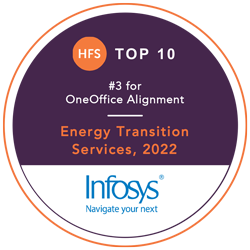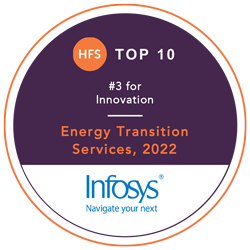 Infosys has been ranked # 2 in the HFS Energy Transition Services, 2022 report.
HFS Research rated Infosys a 'Winner,' specifically # 1 in 'voice of the customer', # 2 in 'sustainability services', # 3 in 'innovation and OneOffice™ alignment', and # 4 in 'execution' categories.
The HFS report states, 'Infosys' ambition across the energy transition and broader sustainability is matched with its deep energy history, rapid growth in its utilities practice, and an industry-leading sustainability services team that includes high-level strategy.'
Register to download the report
Learn more about the Infosys Oil and Gas solutions across upstream, midstream and downstream segments.