Sustainable Manufacturing – Driving Sustainability Through Industry 4.0 Principles, Framework and Technologies
Sustainability is at the forefront of corporate minds, ranking as one the most important current business objectives, yet only half say they are effective in achieving environmental sustainability objectives. With a target date of 2044, nearly three-quarters have set a net-zero goal; however, only 35% have taken actions on a sustainability strategy1. In this paper, the focus is how manufacturing impacts sustainability and how it can execute both supportive of sustainability while improving manufacturing in a manner that encompasses the realms of People, Planet and Prosperity. Because managing manufacturing operations in an environmentally and socially responsible manner – "sustainable manufacturing" – is no longer just nice-to-have, it has become a business imperative.
Sustainable manufacturing is a holistic concept that seeks to balance social, economic, and environmental performance - People, Planet and Prosperity. The long-term success of a company relies on all three dimensions of sustainability. These three pillars integrate different viewpoints of enterprise sustainability. Today, little doubt remains about the correlation between improved sustainability practices and better financial results. Companies that are committed to sustainability and manufacturing are increasingly efficient, use fewer resources, create less waste to generate more revenue, and produce higher returns on investment. Sustainable manufacturing has matured as an important strategic and operations objective to increase growth and global competitiveness. Seventy percent (70%) of millennials would prefer to work in a company with a strong sustainability agenda. The number of businesses and public sector organizations committing to reaching net zero emissions has almost doubled in less than a year. Businesses are now looking beyond electricity consumption and taking a wider view across the whole lifecycle.
While manufacturing industries are clearly investing in sustainability, sustainability goals and associated metrics are typically developed at a corporate level, often without any specific, actionable requirements for plant personnel. Therefore, plant operators, technicians, and subject matter experts (SMEs) do not have the insights they need on the process data to implement improvements. As a result, developing measurable sustainability key performance indicators (KPIs) to improve outcomes is nearly impossible in present environments. Due to the lack of insight into their process data, most sites only focus on environmental and social governance reporting and compliance as metrics for their success. Operators thus focus on monitoring a single indication of environmental performance (i. e. emissions levels), and SMEs spend many days a month wrangling historical data to simply document compliance. If an environmental violation does occur, corrective actions are only taken after the event, and there is a lack of insight to determine what caused the problem. In short, without the right analytics tools, organizations are, at best, reactive to a site's environmental impact, and at worst oblivious. Hence, there is a need to strike an acceptable balance between operations metrics and business metrics. The industry should look beyond macroeconomic indicators covering environmental, social, and economic aspects of sustainable development, that affect society in the long run. This can be only achieved by a holistic vision that meets the needs and aspirations of all the stakeholders. This has led to the need of an integrated, holistic conception of sustainability in manufacturing capable of incorporating vision that meets the needs and aspirations of all the stakeholders and supports an organizational vision. This approach can be used in a flexible way, where it links the three conceptual dimensions and the relationship between them strives to harmonize the development of a sustainable enterprise.
Our postulate is that all three (People, Planet and Prosperity) dimensions, as shown in Figure 1, when designed together in harmony, can achieve the results through careful planning and leveraging the available Industry 4.0 principles, frameworks and tools, with mobile, IoT and cloud ranking as the most important technologies for advancing sustainability objectives2.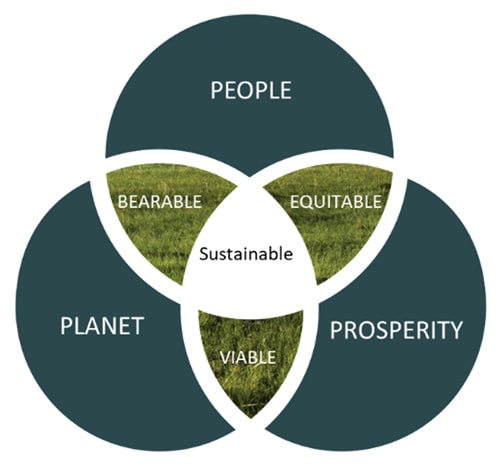 Figure 1: Three Pillars of Sustainable Manufacturing
Dimension
Manufacturing's path to achievable sustainability
People
In the measurement of people, the key areas are:

Safety, Health, Ergonomics, Competency, Skills, Work Life Balance, Work Environment

The effectiveness and well-being of employees are taken into consideration through these as both art of the design and solution execution.
Planet
To measure planet, the goal is to encompass all areas of positive impact in the following areas:

Clean Water, Clean Air, Recycling, Waste Reduction, Circularity, Clean Energy

By these measurements, we can then ascertain the impact of our design and execution of the principles of sustainability on the planet and understand more thoroughly how our approach will impact positively.
Prosperity
The measurement of prosperity is considered a responsible path for a company to provide a clean, sustainable solution and deliver prosperity for the company objectives. Below are the focus areas to measure for this objective across the value chain:

Engineering Efficiency, Supply Chain Efficiency, Manufacturing Efficiencies (Operations, Maintenance Efficiency, Information and Energy), Service Efficiency

While measuring prosperity may seem counterintuitive to the mission of sustainability, it must go hand-in-hand to ensure the organization does not struggle during the transformation process and smart investments are made with regard to the vision of a green planet.
Table 1: Three dimensions of sustainable manufacturing
Thus, this paper presents a broad conceptual framework based on three primary indicator sets that are proposed under People, Planet and Prosperity. Collectively these will provide guidance to manufacturing enterprises in setting targets for sustainable development and on-going monitoring their implementation. There have been some efforts on these three indicators to define the content and scope of the notion of sustainability, each from its distinct perspective. The formation of such a holistic approach for manufacturing requires the structuring of a set of basic principles to serve as its foundation. This paper explains what to prioritize to assess environmental sustainability at the organizational level and it covers identification, definition, selection, and composition of environmental KPIs to provide guidance for the industry.
Download the co-authored paper to gain access to the framework and key recommendations for implementing Sustainable Manufacturing for your organization.