Infosys Recognized as a Leader in ISG Provider Lens™ 2023 Retail & CPG Services reports – US and Europe
ISG has recognized Infosys as a Leader in Retail & CPG Services across US and Europe for:
Business Transformation Services: for clients seeking to transform their business organizations, operations and management to be considered as digital-first enterprises.
Digital Innovation Services: for clients seeking new tools and methods that enable advanced business capabilities, including new ways to create business value.
Platform Modernization Services: for clients seeking to modernize key components or all their core business management software landscapes.
Managed Services: for clients seeking to outsource some or all their IT infrastructure, operations, solutions development, user support and associated development and management.
The report evaluated 27 service providers that enable retail and CPG firms to reengineer, advance and sustain a broad range and scale of digital business improvements to facilitate survival and competitiveness in today's digital consumer reality.
Key highlights from the report
1. Business Transformation Services
Domain-led digital transformation: Infosys offers industry-specific solutions for omnichannel commerce, in-store transformation, inventory management, warehouse operations, fulfilment services and supply chain. It spans the value chain from R&D through planning & sourcing, procurement, merchandising, and CRM, supply chain, store operations and channels.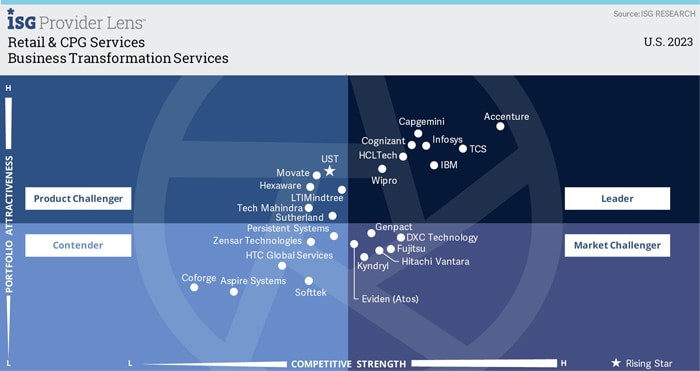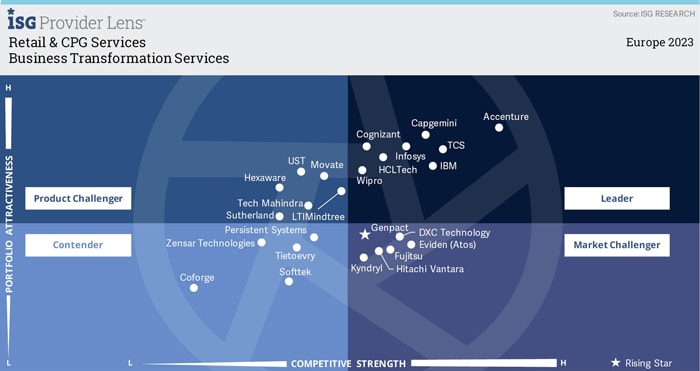 2. Digital Innovation Services
Innovation by design: Infosys' approach includes its Infosys Innovation Network (IIN) – a partnership between select startups and Infosys to provide innovative services to clients. Technologies it is actively developing solutions include generative AI, hyper personalized marketing, blockchain, RPA, camera/vision and robotics for autonomous stores, new retail media models, trade promotion optimization (TPO), cybersecurity and AI- and ML-augmented approaches to warehouse optimization.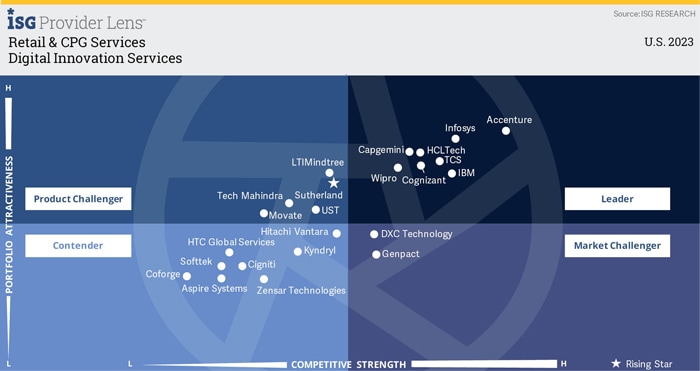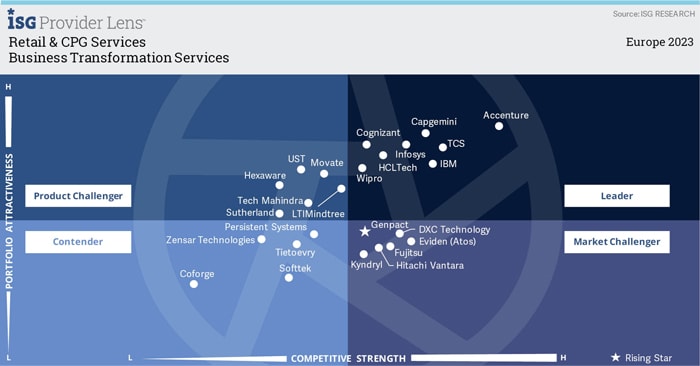 3. Platform Modernization Services
Headless digital commerce platform: Infosys Equinox is a cloud-native, API-first, headless commerce platform built on MACH-X design principles to transform operations to implement marketplaces, digital malls, and new e-commerce modes such as quick commerce. Its solutions include in-store scan-and-go, loyalty points for brands across retail outlets and integrated virtual try-on. Infosys Equinox Studio is a related cloud native no-code/low-code solution builder.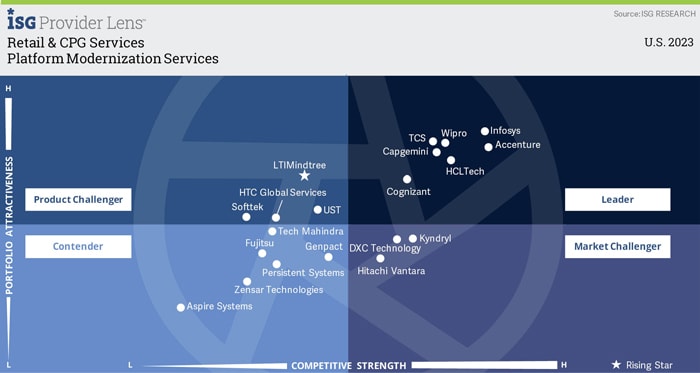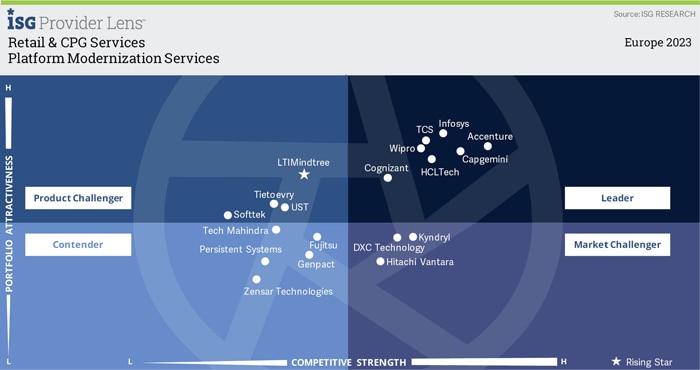 4. Managed Services:
Cloud DevOps services: Infosys aspires to offer business-first, cognitive-first, and end to-end integrated IT operations. Powered by Infosys Cobalt, a set of services, solutions and platforms, Infosys' Cloud DevOps services aim to minimize efforts and costs and maximize scalability and reliability. The company has developed reusable libraries across technology stacks for DevOps and AIOps and introduced a pay-for-performance managed services model that incorporates metrics for speed, stability, and quality across the plan, build and run.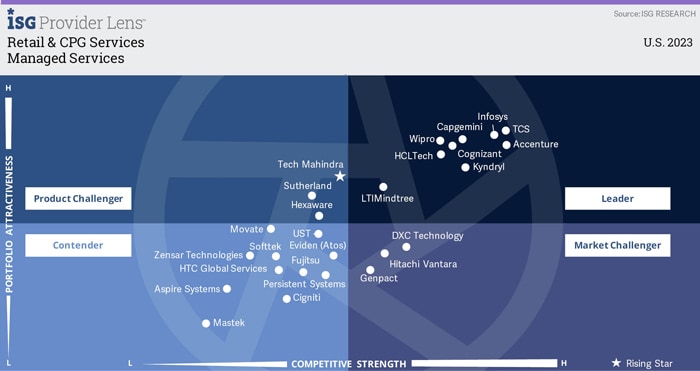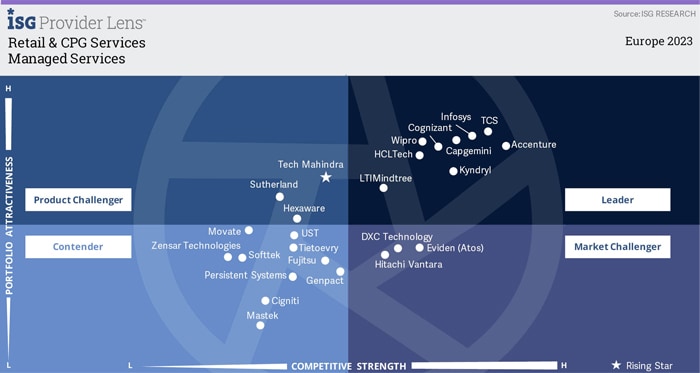 Please register to download the report