Infosys is a Leader in NelsonHall NEAT on Next-Gen Testing Services
In the vendor evaluation for Next-Gen Testing Services (including AI, Mobility, UX and other cognitive capabilities) by NelsonHall, Infosys has been positioned as a Leader in 'Overall' market segment. NelsonHall's Vendor Evaluation and Assessment Tool (NEAT), which analyzes the performance of next-generation testing service vendors, conducted its analysis this year with focus on mobile testing, AI-based automation, UX testing, and other cognitive and testing capability.
We have also been recognized as a Leader in 'AI-Based Automation Capability' and 'Mobile Testing Capability' market segments.
Key strengths that make us a Leader include:
Overall portfolio management: Infosys demonstrates it has the scale and the budget to invest in new offerings and new IP/accelerators
Mobile testing: An IP-based offering that is comprehensive
UX testing: Infosys has pockets of strengths, and with its Customer Experience Suite, it has started automation UX testing, initially mostly around accessibility testing, and content testing
AI testing: Infosys is of the furthest advanced vendors in creating AI use case for automating testing
AI and RPA testing: Infosys is experimenting through pilots and is involved in several different projects.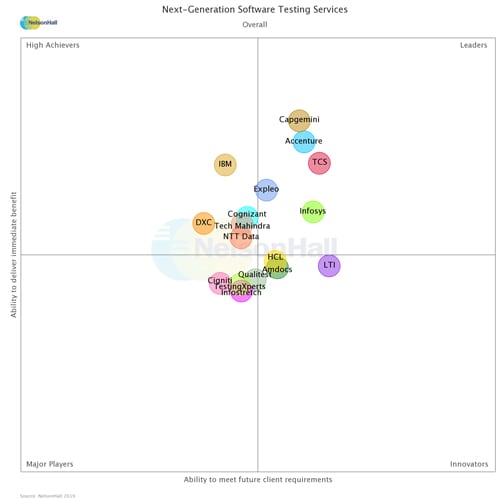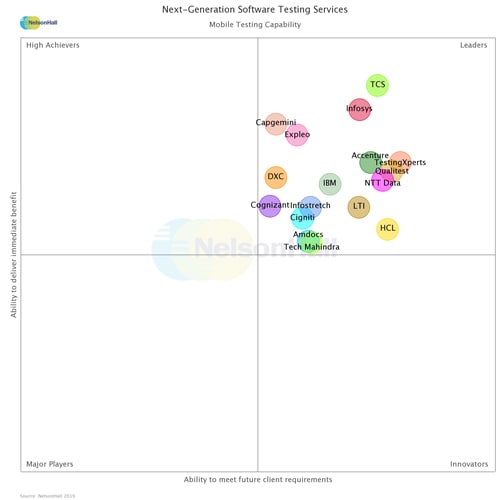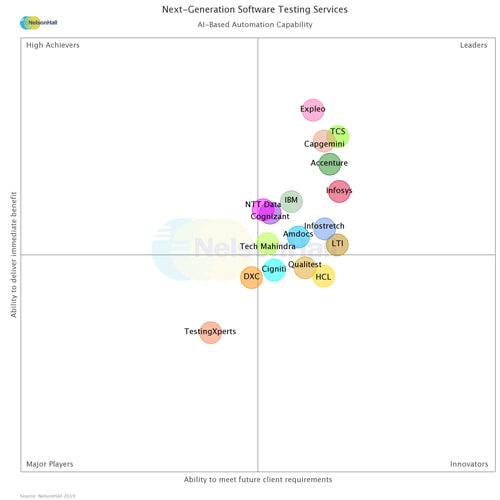 Infosys Quality Engineering helps companies in their digital transformation journey by delivering enterprise digital assurance through engineering-led quality assurance (QA). With client-centricity as its core, our offerings help companies achieve faster time to market, better customer advocacy, optimal operational efficiency, and minimal production defects.
Stand a chance to win a free assessment of your existing testing landscape.
To participate, please click here to provide your details.
Related Reading