Navigator of Change: Danyel Bischof-Forsyth of Tyson Foods
In early 2020, just before the pandemic hit, Tyson foods embarked on a journey to accelerate the transformation of the company's digital technology capabilities and reduce costs. Whether it be innovation through cloud transformation or driving a culture of being a data driven organization, the company transformed its ways of working and continues to be the leading protein provider in the world.
In this session on consumer goods technology platform, Danyel Bischof-Forsyth, CTO at Tyson Foods shares insights with Kathryn Bieler, AVP and Customer Success Partner, Infosys on the leadership lessons in driving digital transformation, the Tyson Foods way.
Key Highlights
Tyson's tech transformation success stemmed from clear focus 3 areas: foundational platforms, analytics and automation
"The most challenging part of driving digital transformation is to bring all the cross functional teams in one room, brainstorming, and collaborating on the best solution for the enterprise, not implementing the technology itself."
Learning is always on: "technology is moving so rapidly and continues to advance" that there has to be a desire to know where the industry and the technology is heading.
The power of partnership: Building long term relationships with valuable partners is key for long term success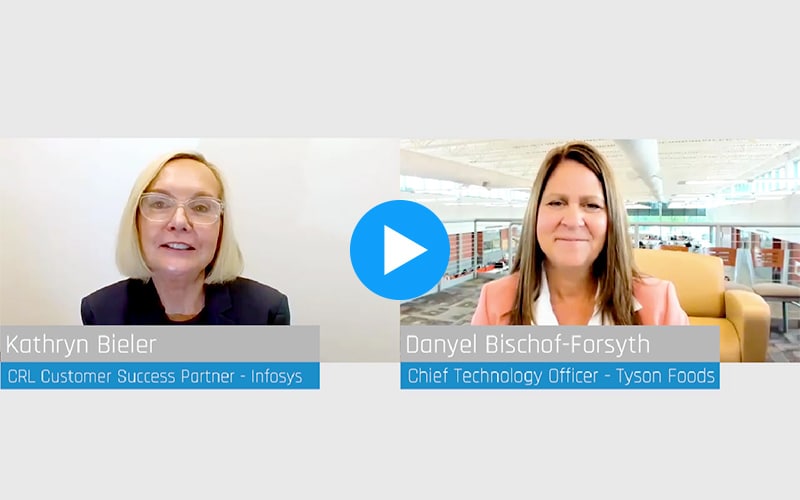 By clicking on the link, you will be directed to Partner's/vendor's website and their Privacy Policy applies for processing of your Personal Information.