Infosys Positioned as a Leader in the ISG Provider Lens™ Cybersecurity Services and Solutions 2021 for U.S.
ISG, a leading global technology research and advisory firm has positioned Infosys as a Leader in the ISG Provider Lens™ Cybersecurity Services & Solutions 2021 report for U.S. ISG evaluated 125 vendors and service providers in this report across three quadrants - Managed Security Services (MSS), Technical Security Services and Strategic Security Services.
Infosys has been positioned as a Leader in each of the above-mentioned category. In the report ISG acknowledges Infosys CyberSecurity for offering advanced competencies across technologies, delivering holistic offerings enhanced by IP-led technology stack, and investing in next-generation capabilities in people and processes to build a comprehensive portfolio and a specialized team of experts, rich IP and playbooks.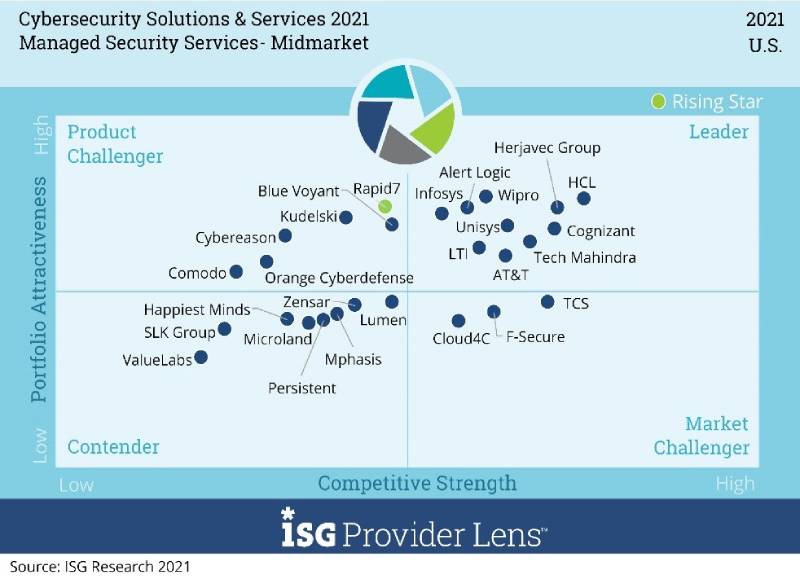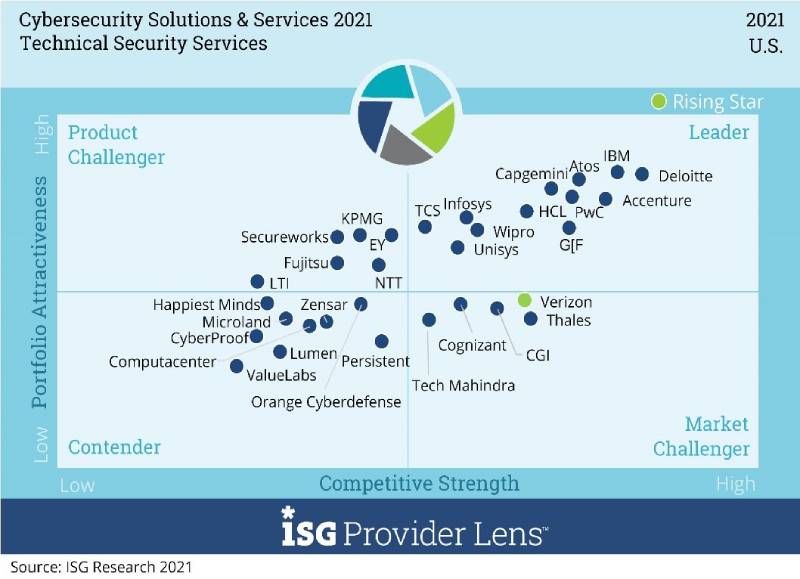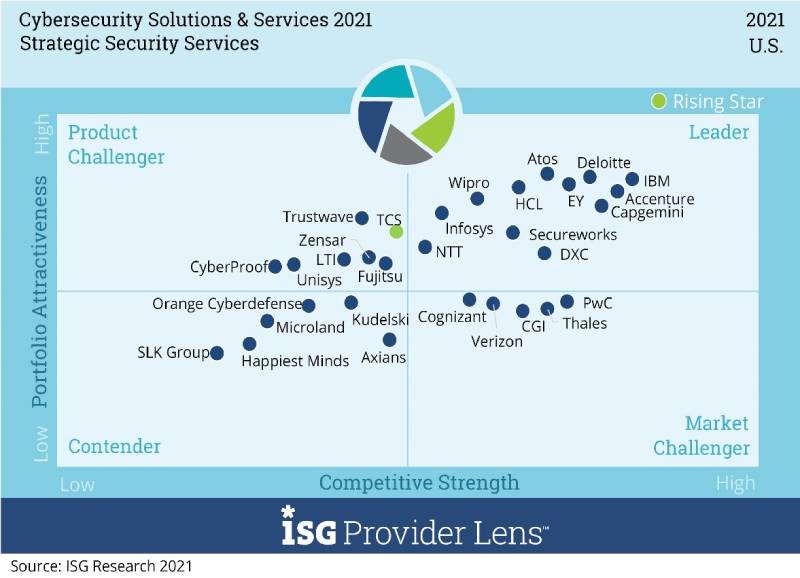 The ISG study highlighted the following as Infosys' key strengths:
Broad and advanced portfolio: As part of the MSS portfolio, Infosys provides comprehensive cybersecurity solutions to enterprises through the Cyber Next platform. The platform provides deep visibility into security events, capability for automated response to contain and remediate security anomalies, intelligence on latest threats that could damage business, proactive vulnerability management, and the ability to manage security and architecture compliance.
Dedicated defense centers: Infosys augments its commitment to the U.S. security market through the Cyber Defense Center in Indianapolis. The center monitors client environments round the clock, adopting a follow-the-sun model to deliver services such as 24/7 security monitoring, management and remediation, threat hunting, security analytics, incident discovery and response, compliance reporting and malware analysis.
Next-generation intelligence capabilities: Infosys leverages its innovation hubs that house R&D labs and enable collaboration with various teams such as Infosys Center for Emerging Technology Solutions (iCETS) and Information Security Group, a leading industry partner ecosystem that helps Infosys diagnose and defend against advanced cyber threats.
Strong IP and technology stack: Infosys leverages technologies that are enhanced with proprietary content gained from vast research and rich experience. These come from use cases, playbooks, standard operating procedures (SOPs), security metrics and architecture. This modern stack of commercial suite is complemented by the Infosys Innovation Hub, bringing the power of technology and cybersecurity excellence to secure client environments.
Investments for innovation and knowledge: Infosys has its own innovation hubs for R&D. It also has academic collaborations with leading universities like Purdue and the Mysore center of excellence (COE) to provide intensive cybersecurity training to upskill and reskill.
Click here to access the report.
For more information on Infosys CyberSecurity Services, please visit: https://www.infosys.com/services/cyber-security.html